Drip Ring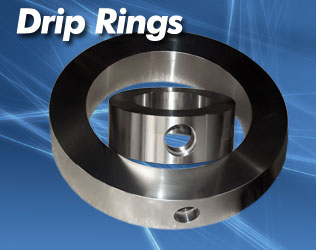 Drip Rings, or Flushing Rings, are used in the oil or gas line. They are coupled between two seals.
The Drip Ring is circular, as a ring, with one or two holes. They may have one or two branches, based the usage that is made for.
In the branch's hole can be inserted instruments: pressure gauge, thermowell or it can be free to allow the drainage of condensate.
In correspondence to each hole the Drip Ring can be welded to a Weldoflange or a branch connector.
DRIP RINGS DATASHEETS: